Benjamin Rosser, Casualty Claims Inside Adjuster at MMG Insurance, has been selected as a 2017 RISE award recipient along with 9 other young insurance claims professionals around the country.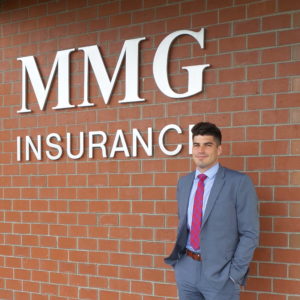 RISE is an acronym for Rising Insurance Star Executives. The organization was started to create a springboard for rising insurance claims professionals that have leadership potential while providing a knowledge transfer strategy to their employers.
Through a 5 point star program; recognition, education, engagement, leadership and collaboration the RISE award recipients will gain valuable knowledge and skills to further their careers.
All recipients of the award were nominated by their supervisor. To qualify they had to be under the age of 40 or have less than 10 years of industry experience. RISE award winners are high performers in their current position, on a management track, and demonstrate leadership within their organization and community. Dozens of nominations were reviewed and voted on by RISE Advisory Board members to arrive at the 10 recipients of this annual award.