Welcome to Portsmouth, a city of roughly 21,000 people that sits near the mouth of the Piscataqua River, dividing New Hampshire and Maine. Less than an hour drive from Boston, Portsmouth is the hub of a metropolitan region that includes the cities of Rochester and Dover, N.H., and many towns – Exeter, Hampton, Greenland, Stratham, Newington, and Rye, N.H.; Kittery, Eliot, South Berwick and York, Maine; and others. Settled in 1623, Portsmouth claims to be the nation's third-oldest city. The geographic location, historic past and cultural strength of Portsmouth regularly lands it on various "best places to live" lists.
For more information visit: www.portsmouthnh.com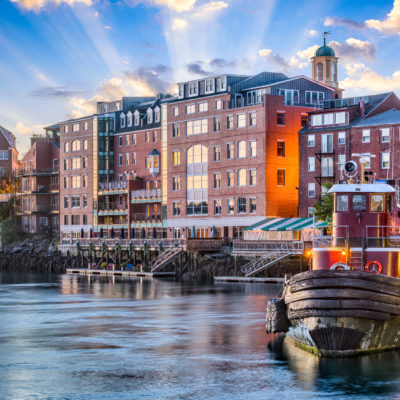 The Portsmouth region is noted for its many restaurants, cultural attractions, art galleries and shopping opportunities, which include downtown Portsmouth, outlet malls in Kittery, Maine, as well as major malls in Newington, New Hampshire. Check out Strawbery Banke, a 10-acre living history attraction that preserves and interprets the city's oldest neighborhood. With 42 buildings that date back as far as 1695, it's an enchanting look into history – especially during the holiday season's Candlelight Stroll tours.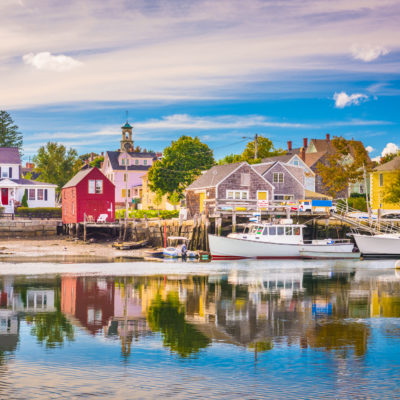 Isles of Shoals. A small group of islands and tidal ledges situated approximately seven miles off the coast, the Isles of Shoals have a storied history and are home to the famous Oceanic Hotel on Star Island. Set sail for a day tour and learn about the legacies of each island, including the grisly murder and haunting on Smuttynose, the signature lighthouse on White Island, Appledore's artist past, and much more.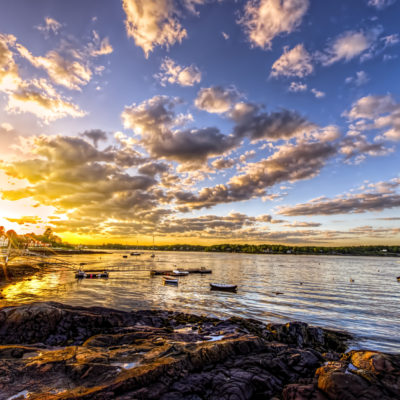 There's no shortage of family fun with attractions such as Water Country right in your backyard! Water Country is New England's largest waterpark with an enormous 700,000 gallon wave pool, lazy river, slides and rides and more. From there, head over to the Children's Museum, the beaches of Rye and Hampton or the year round Prescott Park Arts Festival, featuring concerts, theater, food and plenty of fun.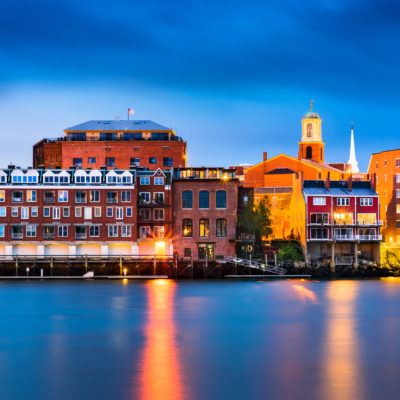 Go green. Odiorne Point State Park is the largest undeveloped stretch on New Hampshire's coastline, featuring 330 acres open year-round for boating, fishing, hiking, bike, nature walks, cross-country skiing and more. If you don't want to leave the city, visit Pierce Island, located adjacent to Portsmouth's South End. The island offers picturesque views of the Piscataqua River, the bridges and Portsmouth Naval Shipyard. While you're there, enjoy the outdoor pool, walking paths, playgrounds and boat launches.