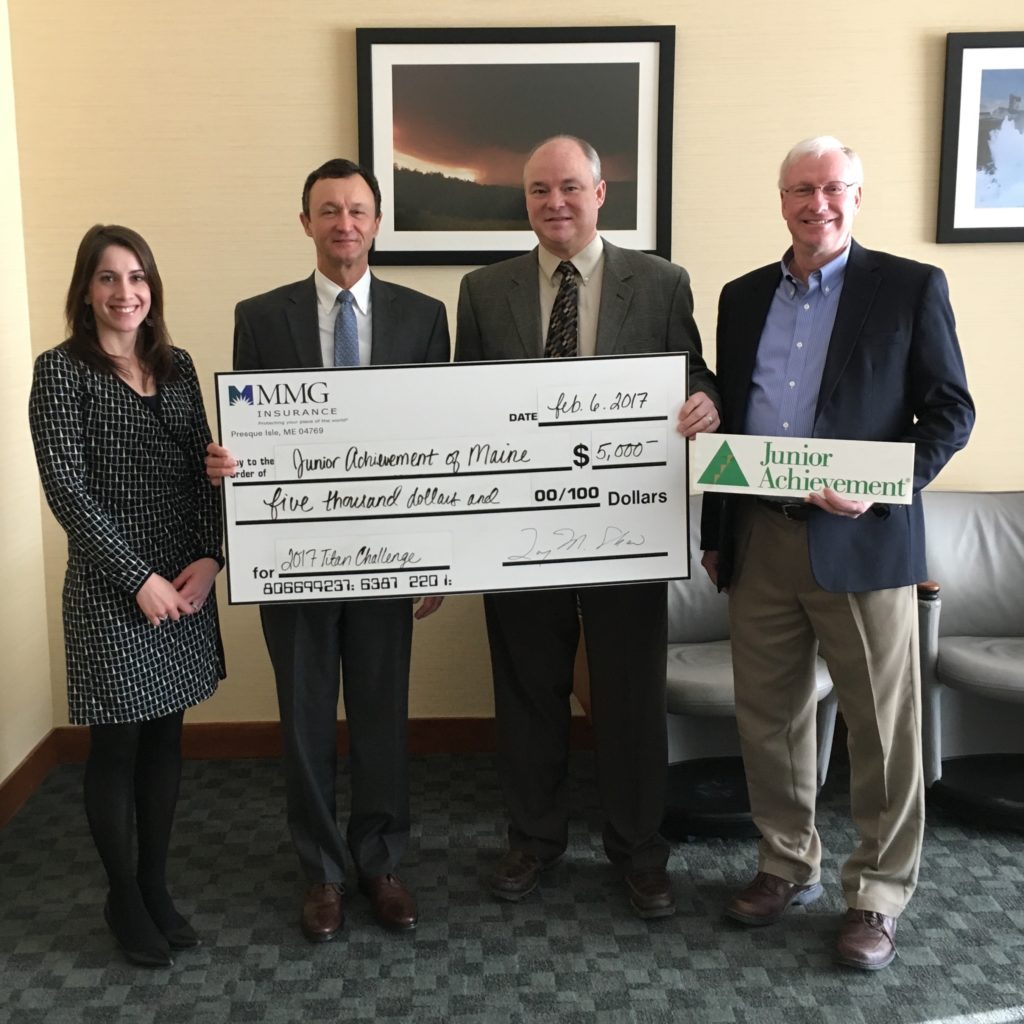 MMG Insurance has signed on as the exclusive Regional Sponsor for the upcoming Junior Achievement of Maine's Titan Challenge.
"Junior Achievement's Titans of Industry Challenge provides high school students the opportunity to experience what it is like to operate a company, as a team, in a simulated business environment," says JA Area Director Mark Wilcox. "More importantly, the event gives students the opportunity to meet members of the business community and to learn what it takes to succeed in today's business world. MMG's Regional Sponsorship of the event at UMPI is evidence of how important they feel it is to support our student population. We could not pull this off without them and other local business sponsors and volunteers."
MMG President & CEO Larry Shaw notes the company is excited to be involved with the upcoming event. "Our continued partnership with Junior Achievement ties directly into our commitment to this community. In order for Aroostook County to thrive, we must invest in the development of talent and opportunities of our future workforce."
In addition to the financial contribution, MMG will also be sending a team of employees to serve as mentors at the Titan Challenge on February 15th.
"For many students that do not have a 'business program' per say in their high schools, this is an extremely valuable experience and County students have done remarkably well," adds Robert Dorsey, President & CEO of The Aroostook Partnership. MMG's involvement enables the County's students to get a taste of world of business and its complexities which can be the genesis of future entrepreneurs and growing our much needed future business leaders."