MMG Insurance has pledged $25,000 in support of LifeFlight of Maine's helicopter replacement campaign. LifeFlight of Maine, which provides critical life-saving care to Mainers from every part of the state, is currently raising funds to replace its two older helicopters that have been in use for over 14 years.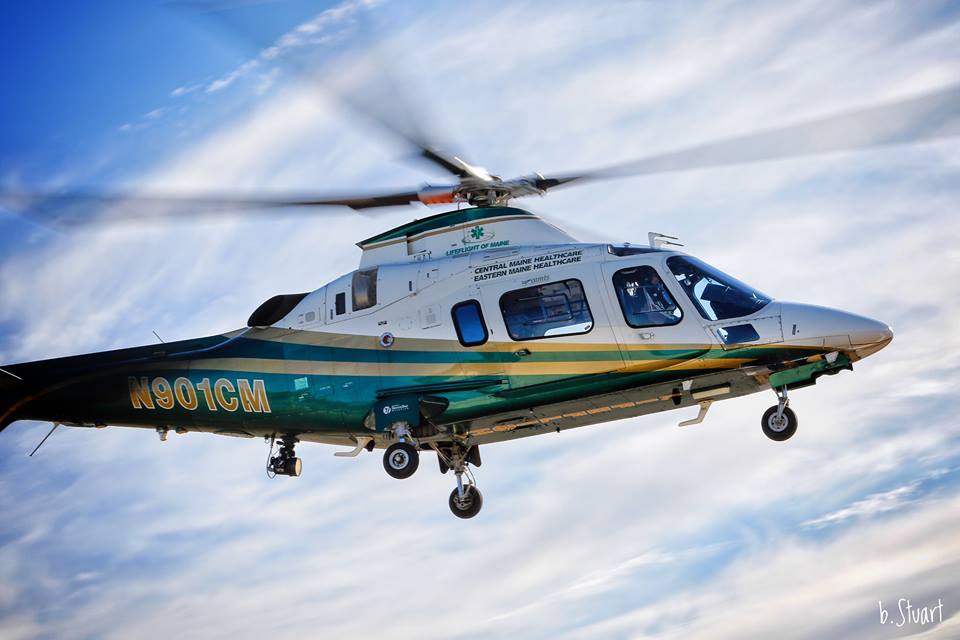 LifeFlight started in 1998 when Maine was the only state without an air rescue and critical care transport service. Overseen by 25 physicians and with bases in Bangor, Lewiston and Sanford, the organization cared for more than 2,100 critically ill and injured patients last year. Since its inception LifeFlight has transported almost 26,000 patients from every hospital and nearly all of Maine's communities and islands. The new helicopters will help LifeFlight transport more patients, with increased capacity and speed.
"For many years LifeFlight has been a critical resource for those in Northern Maine, including our employees, their families and others in the community" says Larry Shaw, President & CEO of MMG Insurance. "We're proud to support the replacement of this key infrastructure, which will allow LifeFlight to continue to grow and serve our communities in times of need."
The new, next generation helicopters will include the latest safety and aeronautic technology available, and feature a larger cabin with increased weight capacity and a higher speed range, all while using the same amount of fuel as the smaller aircraft. The new aircraft are also made of composite materials, which will require less maintenance.
"With three helicopters, an airplane and dedicated ground ambulance partners, LifeFlight crisscrosses the state every day, providing advanced emergency care and transport to Maine's sickest patients," explains LifeFlight of Maine Executive Director Thomas Judge. "After millions of miles and many years of hard service, it's time for us to replace our two oldest helicopters with 'next generation' aircraft to assure we can continue to meet the needs of critically ill and injured patients throughout Maine in the future. The support shown by MMG Insurance with this generous contribution will help LifeFlight move closer to acquiring new helicopters."