Home Fires Caused by Smoking Materials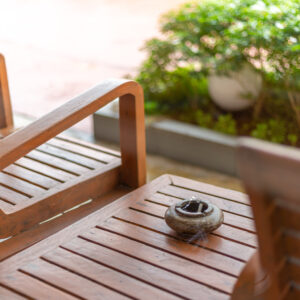 A four-year study by the National Fire Protection Agency (NFPA) showed that an average of 18,000 home fires in the United States were caused by smoking materials, with an average of 590 people killed each year. Smoking materials are the leading cause of fire deaths and generated an average of $476 million in direct property damage per year. 
The leading area of origin for home smoking fires in 2012-2016 was an exterior balcony or open porch, with the next highest areas being the living room and bedroom. 
Discover more resources on the NFPA's website: https://www.nfpa.org/
Smoking Material Fires are Preventable
If you smoke, smoke outside. Most deaths result from fires that started in living rooms and bedrooms. 

Keep cigarettes, lighters, matches, and other smoking materials up high and out of the reach of children.  Locked cabinets are also a safe place to store these items. 

Do not smoke near oxygen.

Do not smoke in bed or when feeling drowsy  ( i.e., after taking medication).

Install smoke detectors, and seasonally replace batteries and test to confirm they are properly working.

Never leave a lit cigarette unattended.

Never leave a charging e-cigarette unattended.
Put it Out
When smoking, use a deep, sturdy ashtray. Place it away from anything that can burn. 

Never discard cigarette butts in a regular trash container or in vegetation such as mulch, potted plants or landscaping, peat moss, dried grasses, leaves, or other materials that could easily ignite. 

Before throwing cigarette butts and ashes away, make sure they are completely extinguished. Dousing them in water or sand is the

best way to ensure they are extinguished.

Keep all smoking materials away from the house. Do not leave any smoking paraphernalia on your porch, balcony, or deck.

Remain vigilant with any smoking materials including e-cigarettes, or vaping products.