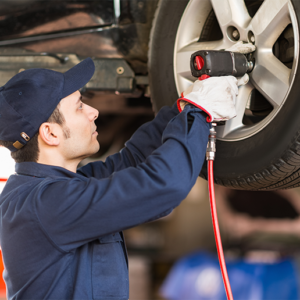 MMG's Auto Advantage one-step Auto Repair Program makes it easy for our customers and claimants to find a repair shop and get back on the road with the help of one of our Repair Shop partners.
With MMG's Auto Advantage Auto Repair Program you'll find:
Faster start time on repairs— estimates will be done on-site by the repair shop so you don't have to wait for an appraiser or adjuster to see the vehicle.
Direct payment of repair bills to the auto body shop performing the work. This will greatly reduce waiting time for the release of the vehicle and the inconvenience associated with securing lien holder releases.
MMG Insurance will provide 100% guarantee on the work performed by all auto body shops enrolled in our program.
Easily find a repair shop near you.
Here's what our customers are saying about Auto Advantage:
"The Direct Repair Shop told me to drop my car off on a particular date and it was returned to me within a short amount of time. My car looked great and the shop was very easy to work with."
"My car looked like it came off of the showroom floor. I found only paying my deductible to the shop very easy. I would most definitely use this shop again."
"I found the Direct Repair program easy to use. I enjoyed having only to pay my deductible to the shop, it made it very simple."
"I was extremely pleased with the repair. I couldn't even tell that the vehicle had been originally damaged. I would go back to this shop in the future."
Find an MMG Direct Repair Shop in your area: