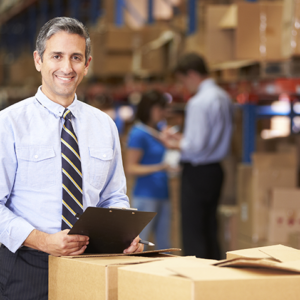 Enjoy extra protection and peace of mind knowing your business is protected with an MMG Commercial Umbrella Insurance policy.
You have been involved in a multi-vehicle accident with your business vehicle causing serious injury to several people…
You are traveling for business in a foreign country and cause a motor vehicle accident…
A telephone repair man accidentally slips on the stairs to your office and suffers a debilitating injury…
In most situations, your basic business liability coverage will protect you and your business when accidents and other common mishaps occur. But, what about the unexpected?
In today's world, just about any situation can result in a lawsuit. And everything you have worked so hard for – all of your business assets, and even personal assets – could be used to pay off the debt. Just one lawsuit brought against your business could wipe you out.
Protect your piece of the world with a Commercial Umbrella Policy from MMG Insurance. This policy provides coverage for liability claims when the limits on your underlying policy are exceeded. For example, if you have $1,000,000 coverage with a MMG Insurance Business Owner Policy, and you are sued for $1,500,000, your Commercial Umbrella Policy would pay the outstanding $500,000. That's a lot less painful than having to pay off that debt out of your profits.
What if you should have a covered loss? MMG Insurance is known for its superior claims service. Our team of expert, compassionate professionals understands how upsetting a loss can be and are dedicated to making the claims process as easy for you as possible.
Be sure to ask your Independent Insurance Agent about:
Which liability option best fits your needs.
MMG Insurance eligibility requirements.
How you can get the convenience of just one bill by combining your MMG Commercial Umbrella Policy with other MMG Insurance policies as part of a "Portfolio Package."