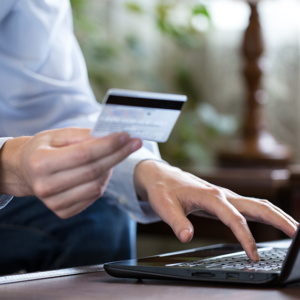 MMG Insurance Company offers a variety of flexible billing choices to allow customers to customize who (bill to), how (payment method), how often (payment plan) and when (due day) works best for them.
Bill To
The account invoice or withdrawal notice can be delivered to one of the following parties:
Policyholder
Designated party of the policyholder's choice
Mortgagee
Payment Method
Account Invoice: An invoice is delivered directly by mail or made available electronically to the bill to party noted above.
Electronic Funds Transfer (EFT): Automatically withdraws the premium from an enrolled financial institution. Policyholders who are employed by a participating employer and elected an EFT payment method may be eligible for a discount.  
Payment Plans
Full Pay: One (1) payment for the full annual premium with no installment fees
4 Pay: The annual premium is divided into four (4) separate installments
9 Pay: 20% of the annual premium is due on the first installment with the remaining premium divided into eight (8) additional installments
12 Pay: The annual premium is divided into twelve (12) separate installments
Due Day
The policyholder is given the flexibility to select the day of the month (1st through 28th) their payment is due.
Convenient Ways to Pay
For those policyholders who chose account invoice as a payment method, MMG provides a variety of ways to pay their invoice to suit their needs.
Online through the MyMMG website.  Follow the easy instructions to register your account. It's simple, secure and you can pay anytime, day or night, as well as view your insurance documents and claims.

eCheck
Credit card (MasterCard, VISA, Discover, and American Express accepted)

By Mail to:

The MMG Insurance lockbox address printed on the tear-off portion of the invoice: MMG Insurance Company, PO Box 15011, Lewiston, ME 04243-9561

By Phone

1-888-664-2455 during business hours to speak with one of our Customer Service Representatives.