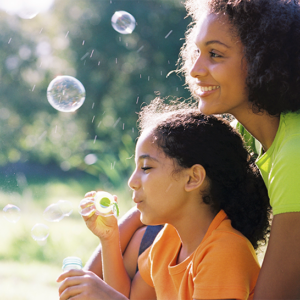 When an unexpected accident or other mishap occurs, and you're found to be at fault, you cannot rely on the kindness of neighbors, friends, and strangers to let you off the hook. Protect yourself from being an easy target of costly lawsuits with MMG's Personal Umbrella Insurance Policy.
Enjoy extra protection and peace of mind for just pennies a day.
Your auto and homeowner policies will include liability protection that you can draw upon. But what if you are sued for $1,000,000 and your homeowner policy only has $300,000 in liability insurance? How could you come up with the additional $700,000?
Virtually everything you own – your home, cars, and other valuable assets are fair game and could be used to pay off the debt. In fact, one major lawsuit brought against you could wipe you out financially.
Protect your piece of the world with a Personal Umbrella Liability Policy from MMG Insurance. This policy acts like an umbrella, resting on top of your other liability insurances to provide extra protection over the limits set by your basic policies. It offers peace of mind for just pennies a day.
Be sure to ask your Independent Insurance Agent about:
Specific coverages included in the policy.
The MMG Insurance Personal Umbrella available limits.
How you can save money and get the convenience of just one bill by combining your MMG Personal Umbrella Policy with other MMG Insurance policies as part of a "Portfolio Package."
Learn about our other policies here: Personal Insurance