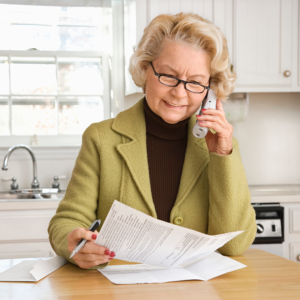 We at MMG Insurance strive to provide our customers the highest quality service possible. We feel our services listed below allow our policyholders an avenue to report their claims immediately, removing any uncertainty surrounding their loss.
Claim Reporting
Contact your Independent Agent to report any claim (You can log into 'Manage My Account' above to find your Agent's contact information),
Contact MMG Insurance directly at 1-800-343-0533, 24 hours a day, 7 days a week, or
Report a claim online and a claims representative will review your information and follow-up with you to complete the process.
If you are contacting MMG Insurance after regular business hours or during a holiday, our after-hours claims representatives will take your loss information and notify us on the next business day. If your claim involves a "Severe Loss," a member of the MMG Insurance staff will contact you immediately after we are notified. A "Severe Loss" could involve a death, severe injury, or a severe fire.
Auto Glass Damage Only Service
Contact MMG Insurance at 1-877-MMGLASS (1-877-664-5277), 24 hours a day, 7 days a week.
If your glass is repairable, rather than needing the entire glass section replaced, this repair will be completed free of charge.  Through a few brief questions, your claims representative will be able to determine if your glass is considered repairable.
Tips On Reporting A Claim
To expedite your claim, please have the following information available at the time of your reporting:
Your policy number
Date, time, and location of the accident/loss
Name of the fire or police department and the report number
Information on all parties involved:

Name, address, phone number, drivers license number (including the state), date of birth, owner of the vehicle, and insurance information (company and policy number)

Information on the other vehicle(s) involved:

License plate number (including the state); year, make, model and color of all vehicles; and the number of passengers in each vehicle

Description of the accident/loss
The current location of your vehicle and whether it is drivable
Contact information for anyone who may have been involved, such as pedestrian(s) and witness(es)
Description of the damage sustained by all vehicles – please be as detailed as possible.
Were there any injuries?
Was there damage to any property?
Find more loss control tips here: For Your Protection