Let's be honest, insurance is a complicated subject for most of us. We know we need it, but we don't know what we need for insurance when it comes down to the nitty gritty of coverages, endorsements, waivers, etc. So, unfortunately, a lot of people end up signing on the dotted line and holding their breath, hoping that nothing ever happens, but if it does (because, well, that's life) their insurance will cover it.
Let me tell you – there's a better way.
You don't have to forge ahead without direction or guidance. When the unexpected or the unthinkable happens you can actually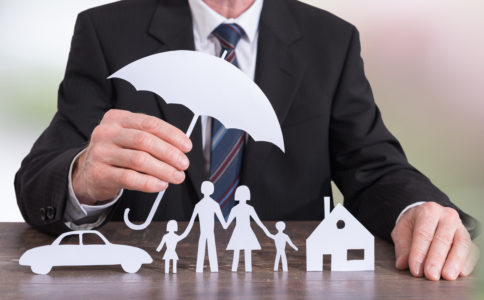 breathe a sigh of relief knowing you have an Independent Insurance Agent to help you.
Not the flashy answer you were expecting? My apologies. However, the truth is, while talking animals and catchy tunes are cute, neither will swoop in and save the day or even answer the phone when you call with a question. You know who will? An Independent Insurance Agent. They'll help you find the right coverage, customized to your needs, and answer your questions with more first-hand experience than Google ever can. An Independent Agent will help you find ways to save money without comprising coverage and they'll probably even have some tips on how to make sure your property is as safe as it can be.
At MMG, Independent Agents are among our favorite people – and they should be on your list too.
Here's a few more reasons why:
Independent Agents know their "stuff". Call them superheroes or call them experts, either way, they are at the top of their game. They're licensed and know the laws, regulations, coverage limits, and more. It's what they do, and for many, it's their passion. Yes, that's right. Hard to believe, but they (and we) live, breathe, and LOVE insurance. (We'll get more into that another time).As I mentioned earlier, insurance is complicated. It's ok to admit that. Call a professional for help! When you have a cavity, you go to the dentist. When you need legal advice, you look for a lawyer. So why wouldn't you call an Independent Agent when you need insurance advice?
Independent Agents know you. When you work with an Independent Insurance Agent you're not just another number. They know your name, your family, and your needs. Have a question? Your Insurance Agent will probably give you their cell phone number. Or just drop by their office. They keep tabs on you – not in a weird way, but in the way that says "hey, I'm looking out for you!" Trust me, it's a good feeling.
Independent Agents understand your risks and coverage needs. Part of knowing you is understanding what coverage you need. From the basics: type of home, car, business, etc. to the details like teenage drivers, woodstoves, old roofs, and dogs. Think of your insurance policy as a puzzle. All the right pieces need to come together to make the bigger picture. No one wants a 5,000 piece Eiffel Tower puzzle with three pieces missing and half the London Bridge crammed in one corner. Same goes for your insurance policy.
Independent Agents are local. Admittedly, this may not seem that important at first. Most of us deal with our insurance needs over the phone, through email or online. BUT – when bad luck strikes, you don't want to be stuck on hold waiting for someone in who knows where to answer, or trying to navigate a maze of dead ends online. You want someone right there, standing shoulder to shoulder with you.Which brings me to my #5 reason of why you should choose an Independent Agent…
Independent Agents are your advocate. Your Independent Agent has your back, not only when you're shopping for coverage, but during the claims process. That's when they go from 'expert' to 'superhero'. Remember how I mentioned that most of us don't know what we need for coverage? Well, the claims process has us in the same boat. It's unfamiliar territory. Are we getting what we deserve? Should that be covered? What's subrogation? When it comes to a claim, Independent Agents know the in's and out's and all the technical terms – so you don't have to.
This list could go on and on. Independent Agents are involved in their communities, they host food drives and blood drives and take shelter dogs for walks. They love their families and care about yours. But the bottom line is – they're the best choice when it comes to protecting your car, your home, your boat, your business… all the big and little things that make up your piece of the world.
Ps. Need an Independent Agent: Click here to find one near you!