All commercial operations have one thing in common: the need for safe vehicle operation.  Accidents, injuries, and downtime can be costly.  Here are some tips to help keep your fleet running safely and effectively.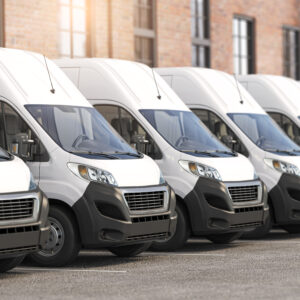 Develop and utilize a 'company vehicle policy' – this should outline expectations, standards for qualifying as a driver, safety and conduct, prohibitions, accident reporting, maintenance responsibilities, and measures specific to your business.

Address safety requirements, distracted driving, drug and alcohol use, personal use of company vehicles, and any other elements that would warrant driver disqualification.

Evaluate driver qualifications up front – review proper licensing and experience as well as motor vehicle records (MVR's) to verify drivers have demonstrated the appropriate training and safe driving practices.  MVR's should be pulled annually to monitor and assess driver qualification.

Conduct road tests or ride-a-longs with potential drivers to assess their familiarity and ability to operate the vehicle that will be used safely.

Before any new driver hits the road, update your commercial insurance policy with their information.

Inspect vehicles daily – drivers should ensure their vehicle is in safe working order and any changes or issues should be reported immediately.

Proper record-keeping – documentation of insurance and registration should be kept in each vehicle, along with clear instructions on what to do in the event of an accident.  Maintenance and inspection records should be properly kept for each vehicle as well.