Slips, trips, and falls are among the most common causes of injury in the workplace, at home and in your community. However, simple safety and prevention methods can help reduce the risk of injury and even death.
Simple Prevention Measures
Slips are most likely to occur due to a wet floor, loose or unanchored floor mats, and flooring with varying amounts of traction. Trips often happen because of clutter, poor lighting, uncovered cords or cables, and uneven surfaces. Following these safety tips can help prevent injury: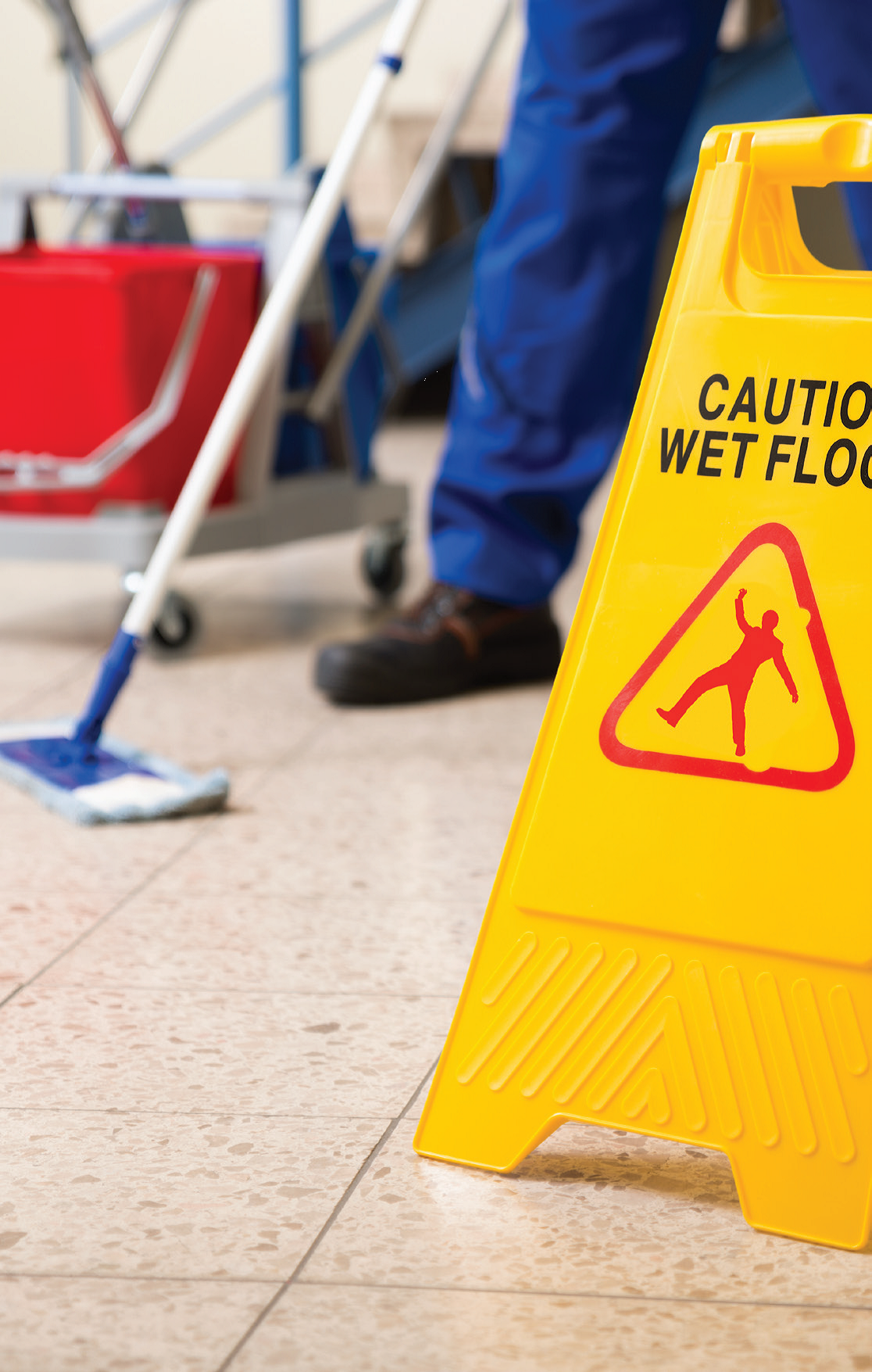 Clean up spills immediately.
Place "wet floor" warning signs if there is a spill or if the floor remains wet after clean-up.
Keep walkways and hallways free of clutter and obstacles.
Keep filing cabinets and drawers closed when not in use.
Cover cords or cables in the walkway.
Replace light bulbs promptly.
Make sure walkways, hallways, staircases, dock areas, entrances and exits are well-lit.
Install and secure mat and carpets to ensure they remain flat.
Remove small throw rugs.
Business Owners Best Practices
Business owners are encouraged to pay close attention to slip, trip and fall dangers and take preventative measures to ensure the safety of employees and patrons.
Seasonal Safety. Hazards can change with the seasons. Make sure parking lots and walkways are clear throughout the year. Remove fallen leaves, snow and ice. Treat winter conditions with salt and sand as necessary. Post signage to warn of falling snow and ice or slippery surfaces. Paint and clearly mark curb stops.
Plan Ahead. Create a checklist for daily housekeeping tasks to reduce risk of injury.
Routine Inspection. Conduct periodic walkthroughs of the property to look for areas of risk and ensure proper safety measures are in place.
In case of Incident. Create a standard incident report to have on hand if needed. A checklist of items should include:

Names of those involved;
Witness names and accounts;
Photographs of incident location

Surveillance. Installing cameras in high traffic areas can be a useful tool
Download a printable version and more information here: Slip & Trip Prevention Tips