As a bed and breakfast, inn or hotel owner,  it is essential to protect your business from damage. Follow these tips below to help protect your business and keep your customers safe from harm.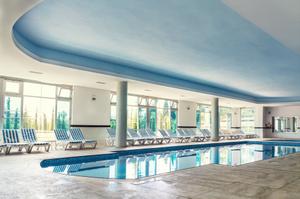 Fire – A major risk that deserves attention
Check smoke detectors semi-annually and replace batteries
Place fire extinguishers in easily accessible locations with clearly marked signs and service annually
Test and evaluate sprinkler systems (dry or wet) annually and keep detailed maintenance records
Service heating and cooling systems annually
Inspect alarm system annually
Electrical systems should be up to code with the proper size circuit breaker panel
Communicate clear rules for interior/exterior replaces, i.e. no fires after 10 PM, fires must be started by staff only, etc.
Clothing Dryer – Maintenance and safety
Clean filters after each use
Keep external vent clean
Use approved dryer ducts
Keep area around dryer clean
Use extra caution with solvent soaked rags as they can be combustible
Winter – Frozen pipes and snow load dangers
Maintain adequate heat in each room at a minimum of 55 degrees
Turn off outdoor faucets on the exterior and the interior shutoff before the first frost
Insulate pipes—especially in crawl spaces and areas around the exterior perimeter
Clear roofs and decks after each storm
Display falling ice and snow signs (especially with metal roofs)
If your operation is Seasonal only:

Have someone check the premises on a scheduled basis
Or, if the previous measure is not taken, have a qualified plumber drain all water line/fixtures and the heating system
Install a freeze alarm to send an alert if the temperature drops below a preset level
Pools – Fun can come with risks
Outdoor pools should be surrounded by a fence and a locking gate
Indoor pools should require key card entry
Both outdoor and indoor pools must have anti-entrapment drain covers
Avoid installation of diving boards or slides
Post visible signs for the following, when applicable:

Hours of operation
No lifeguard on duty/swim at your own risk
No diving in areas less than 8 feet deep
Depth of pool
Unsupervised age restrictions
Caution: slippery or uneven surfaces
No alcoholic beverages near pool area

Maintain lifesaving equipment such as life preservers or rescue hooks
Ensure all chemicals are stored properly
Record keeping and communication – Maintain an ongoing record of the following:
Accidents or unusual events detailing witnesses, comments made, injuries observed, refusal/acceptance of medical care
Routine inspections for maintenance concerns (hallways, windows, walkways)
Each time smoke detector batteries are replaced
Snow removal activity
Certificates of Insurance from contractors/vendors
Food prep/kitchen area inspections
Other Safety Reminders: 
Ensure the parking lot is level with no potholes
Install and maintain proper lighting in parking lots, entrances, and exits
Mark and paint tire stops in parking lots
Be sure handrails are securely fastened and up to code
Clearly mark exits and entrances with signs
Post a fire escape route in all rooms
Check carbon monoxide detectors annually
Ensure proper locks are installed and functional on interior guest doors
Keep spare parts (sprinkler heads) for emergency repairs to sprinkler systems
Inspect and test elevators annually
Be proactive in pest management, train employees on bed bug inspections and maintain a record of training
If dogs are allowed, inquire the type of breed at time of reservation and require leashes in common areas
Install cameras in high traffic areas and ensure video is preserved in the event of loss
Download a printable version of these tips here: B&B, Inn and Hotel Owners