Kaci Ireland, Claims Assistant Manager at MMG Insurance, has been selected as a 2021 RISE Award recipient along with 30 other young insurance professionals across the country.
RISE is an acronym for Rising Insurance Star Executives. The organization was started to create a springboard for rising insurance professionals that have leadership potential while providing a knowledge transfer strategy to their employers. This year is the 5th annual RISE Awards and a common theme with the 2021 winners is resilience, a desire to help others, and a passion for the insurance industry.
All recipien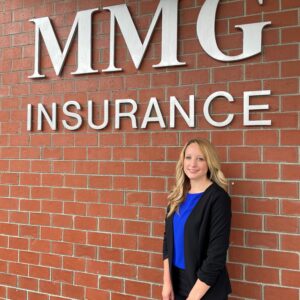 ts of the award were nominated by their supervisor. To qualify, nominees had to be under the age of 40 or have less than 10 years of industry experience. RISE Award winners are high performers in their current position, on a management track, and demonstrate leadership within their organization and community.
Kaci entered the insurance industry in 2017 when she joined MMG Insurance as a Claims Processor. She joined the Company with a bachelor's degree in business from Husson University and an associate's degree in liberal arts from Northern Maine Community College. Within six months Kaci was promoted to Claims Representative. A year later she was promoted to Associate Inside Adjuster and shortly after that promoted to Casualty Claims Supervisor. In early September, Kaci was promoted to Claims Assistant Manager where she will be tasked with leading the department at a higher level. Kaci is a graduate of the Young Professional Institute and is currently pursuing an MBA through Husson University.
Kaci volunteers with the Olympia Snowe Leadership Institute as an Olympia's Leaders Advisor where she mentors young high school women. Kaci lives in Chapman with her husband Matthew and their three boys, Mason, Evan, and Jaxson.