MMG Insurance Company is pleased to announce that at a Board of Directors meeting held on April 11, 2018, Kevin P. McCarthy originally of Portland, Maine was elected to the MMG Board of Directors effective June 20, 2018.  Mr. McCarthy will fill the seat being vacated upon the retirement of Harold A. Dakin of Londonderry, NH who has served on the MMG Board of Directors for twenty years.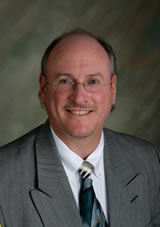 Mr. McCarthy served as the President and CEO of Unum US from 2007 to 2013 before stepping down prior to his retirement in 2014.  After joining Unum in 1976, he served as Product Manager, Second Vice President, and Vice President Long Term Care Markets and Products. In 1993, he joined Unum's Japan operations and was promoted to President of Unum Japan in 1996, Chairman in 1998, and Senior Vice President of International Operations in the same year. In 2001, he became Senior Vice President of Underwriting and in 2006 Executive Vice President of Risk Operations for the company before his time as President and CEO.
Mr. McCarthy previously served as a director/trustee of the University of Maine System, the Maine Public Broadcasting Network, the Davis Foundations, and AHIP (America's Health Insurance Plans). He has previously been the Chairman of the Insurance Subcommittee of the American Chamber of Commerce in Japan, where he was significantly involved in U.S. – Japan bilateral negotiations regarding deregulation and market access. He has previously been a director of LIMRA International, the International Insurance Council, the Maine International Trade Center, the World Affairs Council, the Portland Museum of Art, the United Way of Greater Portland, the Maine Make-a-Wish Foundation, the Gulf of Maine Research Institute, Corporator of Maine Health, and Chairman of the Advisory Council for the University of Southern Maine School of Business.
Mr. McCarthy received his degree in business, graduating summa cum laude, from the University of Southern Maine in 1978. He also holds an Honorary Doctoral Degree in Public Service from St Joseph's College in Maine.