MMG Insurance is pleased to announce it has pledged to support the new Aroostook Aging & Disability Resource Center located in Presque Isle through a leadership donation of $20,000.
"At MMG Insurance, we believe that investing in the infrastructure of our community and the resources that impact our employees, friends and neighbors is critical to our shared future" says Larry Shaw, President & CEO of MMG Insurance. "The Aroostook Agency on Aging is an important asset to this region and MMG is proud to help support its mission and ensure greater connectivity and opportunity through the new Aging and Disability Resource Center."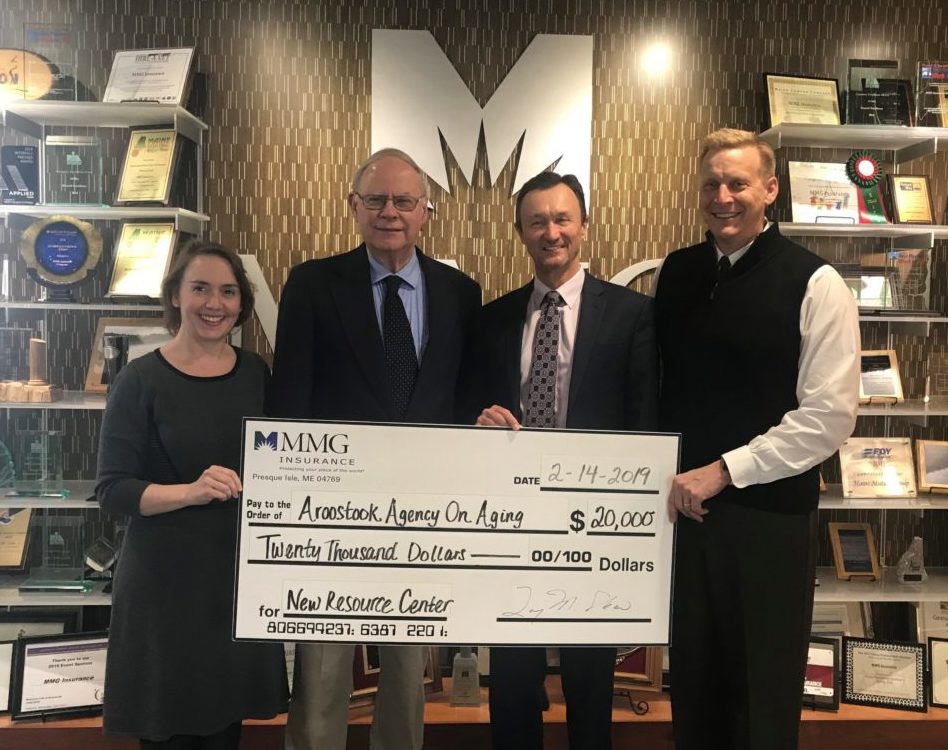 The MMG Insurance donation will support the new center's Community Room. With the ability to welcome groups of 10-20 individuals, the Community Room will be used regularly for support group gatherings, wellness programs, and team meetings.
"We are grateful to MMG for its ongoing commitment to strengthening our community," shared Rev. Dr. Kenneth Phelps, President of the Agency Board of Directors. "The new MMG Community Room will provide a comfortable atmosphere for learning and sharing, as well as provide smart-technology for virtual training and meetings to help overcome the challenges of distance."
Focused on improving access to services, the Aroostook Agency on Aging recently relocated its main office and Aging and Disability Resource Center to a new location at 260 Main Street in Presque Isle. The new location features dedicated space for community support and education. The Agency currently offers a variety of educational programs including Savvy Caregivers, Living Well with Chronic Conditions, Welcome to Medicare, Bone Builders, and Matter of Balance.
An open house of the new center is being planned for early spring.